Meet Our Team of Reputable Mental Health Clinicians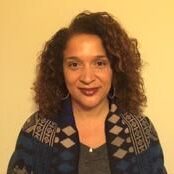 Carol Gibbs, M.D.
Dr. Gibbs is a board certified psychiatrist. She received her BS degree in Zoology from Duke University and completed her medical degree and residency in psychiatry from UNC School of Medicine. She has been practicing psychiatry since 1999 and has a special passion for geriatric medicine and individuals within the SPMI (severe persistent mental illness) population. Dr. Gibbs is married with 2 adult sons and loves watching college football and spending time with family and friends.
Akua Jackson, PhD - Director of Psychotherapy
Dr. Akua Jackson is a licensed psychologist. She received her BA degree in Psychology from UNC Chapel Hill and her doctorate from Fielding Graduate University. She has experience providing child, adolescent, adult, and family therapy. Dr. Jackson has worked with individuals with a variety of diagnoses including individuals with SPMI (severe persistent mental illness). She also conducts comprehensive psychological evaluations. Dr. Jackson recognizes that individuals can be resilient despite various setbacks. Although resilience is a naturally occurring internal phenomenon, she believes that it can be enhanced with external interventions. She is passionate about helping others and utilizes an evidence-based approach that is customized to fit each client's particular needs.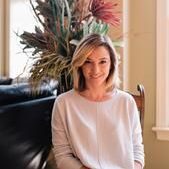 Katie Douros, LCSW- Director of Compliance and Credentialing
Katie is a fully Licensed Clinical Social Worker who received her MSW from East Carolina University. For her undergraduate degree, she graduated Summa Cumme Laude with a BS in Human Services from Montreat College where was on the varsity soccer team and a scholar-athlete. Katie has been working in the human services industry since her time as an undergraduate. Prior to her joining the team at SHAE, her experience included working with medically compromised children and adults, at risk youth, geriatric populations, acutely psychotic individuals, and individuals struggling with substance abuse. Katie has worked in settings ranging from a children's hospital in Uganda to a wilderness camp in the mountains, programs working with sex trafficking victims to an acute psychiatric hospital setting. Katie is passionate about people and works to ensure that each client she meets receives the care and respect they deserve. With each client, Katie works to build trust, reflect strengths, and join alongside these individuals to meet their goals and create positive changes in their lives.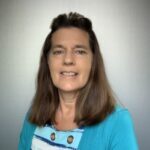 Lisa M. Barnes, DNP, APRN, PMHNP-BC
Dr. Lisa Barnes is a board certified Psychiatric Mental Health Nurse Practitioner (PMHNP).  Lisa holds the graduate degrees of Master of Science in Nursing (MSN) and Doctor of Nursing Practice (DNP) in Nursing Education from Gardner-Webb University and a Post Master PMHNP Certificate from Washburn University. 
Lisa has been a board certified PMHNP since 2019 and enjoys her current PMHNP practice  with the geriatric population immensely.  Lisa has also valued her nursing experience that has included all ages across the lifespan. Lisa has been a nurse for over 22 years and has practiced as a medical surgical nurse, dialysis nurse, child health nurse, school nurse, psychiatric nurse, and has also been a nursing educator since 2013.  Lisa's  currently teaches at the graduate level as a Regional Clinical Faculty member in a PMHNP program. Lisa's experience as a nurse, nurse educator, and nurse practitioner in rural North Carolina has made her passionate about the need to promote mental health and advanced practice nursing.  Lisa's optimistic nature also causes her to be passionate about promoting wellness with both her patients and her students.  In her leisure time, Lisa enjoys spending time with her family, friends and dog where she enjoys the outdoors and any activity around water.
Matthew A. Clemons, MSN, APRN, PMHNP-BC
Matthew is a board-certified Psychiatric Mental Health Nurse Practitioner (PMHNP). He began his healthcare career while serving in the US Army, enrolling in Kansas State University's pre-nursing program. Upon discharge, he completed his Bachelor of Science in Nursing at North Carolina Central University. He later received a graduate degree in Health Science with a concentration in Health Law from Nova Southeastern University. Matthew received his Master of Science in Nursing degree from Walden University, graduating with honors.
Matthew has a plethora of nursing experience over the past 25 years to include emergency rooms, intensive care, and behavioral health. He has supervised nursing staff in countless settings comprised of behavioral health, operating room, ambulatory care, and medical-surgical. He faithfully served the nation as a US Public Health Service officer for 19 years, where he was the Chief Nurse for a rapid deployment team, responding to national disasters throughout the country. Matthew is now focused exclusively on the mental health community where he practices client-centered care. He is originally from Birmingham, Alabama but has called North Carolina Home since 1993. He is an avid sports fan and never misses a chance to go to a Carolina Panthers home game. Matthew also enjoys biking, traveling, and spending time with his family.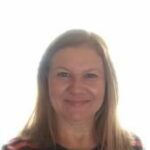 Candice Key FNP-BC
Candice is a graduate of Winston-Salem State University where she earned Nursing and Nurse Practitioner degrees with high honors.
She has worked in the field of medicine and nursing for over 20 years. For the past 14 years she has worked in rural Family medicine with a focus on mental health and chronic disease in small communities.
She is a dedicated mother and wife to her three children, Josh, Jackson and Abby; as well as her husband Andy. They enjoy outdoor activities, travel, and church activities.
Heather Lee, PA-C
Heather Lee graduated from Salisbury University with a bachelor's in Medical Technology/Clinical Lab Science in 2007 and worked a busy trauma center in Hematology. After realizing she wanted more patient interaction she went back to school. Heather graduated from University of Maryland Eastern Shore with a degree in Physician Assistant Studies in 2012. 
Previously she practiced at a busy rural pediatrics office in Franklin, NC with a love for psychiatry. After a year long hiatus from practice when her son Asher was born, she decided to start practicing again, but this time in psychiatry. Heather is enthusiastic about providing care to this new population of people who are all too deserving of the best care.
Heather lives in a small town in Chowan county with her husband, two children, Charlotte and Asher, as well as 3 dogs and a cat. The family has a small farm with numerous animals great and small.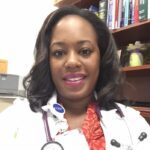 Darrina Milton, MSN, AGNP-C
Darrina received her Bachelor of Science degree from N.C. Agricultural & Technical State University in 2008 with a concentration in Biology. She has worked as a Registered Nurse for several years in Medical-Respiratory Progressive Care and Cardio-thoracic Surgery ICU. She received her Master of Nursing Science (MSN) from East Carolina University in 2015. Darrina is certified as an Adult-Gerontology Nurse Practitioner by the American Association of Nurse Practitioners. She has passion for geriatric medicine and chronic diseases. Darrina enjoys singing, cooking, and spending time with family.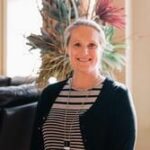 Delisa Ordronneau, PA-C
Delisa received her Bachelor of Science degree from the Presbyterian College in 2004 with a concentration in Psychology. She received her Masters of Physician Assistant Science from Saint Francis University in 2008. Delisa is certified as a Physician Assistant by the National Certifying Commission of Physician Assistants. She is currently a member of the American Academy of Physician Assistants and the North Carolina Academy of Physician Assistants. Delisa is married and has a beautiful daughter and two dogs. She enjoys working out and spending time with her friends and family.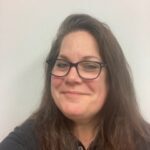 Pam Galvin, FNP-C
Pam is a graduate of Frontier Nursing University, 2019, earning a master's degree as Family Nurse Practitioner. She earned her bachelors at Lee's McRae in 2016 and her RN at Orange County Community college (SUNY) in 2001. LPN at Ulster County Vo-tech, 1993
She has worked in the field of medicine and nursing for over 20 years. She began her journey as a CNA and then LPN in a skilled nursing facility. As an RN, her years were emersed in Emergency Medicine 'experiencing a little bit of everything', achieving clinical advancement project in community behavioral health collaborative. In 2020 she worked as an FNP in a behavioral health urgent care providing medication management to the community in Hickory NC and for foster families in Gastonia NC. Pam built medical services and expanded behavioral health service to reach the local population.
She has been married since 1993 to her spouse and best friend, Mark. They share one adult daughter, who is studying nursing. Pam and Mark enjoy camping, backpacking sections of the Appalachian Trial, hiking local NC mountain and exploring different scenic locations around the US.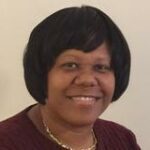 ​Karen Powell, PA
Karen has been a Physician Assistant, practicing since 2002. She graduated from the Sophie Davis School of Biomedical Education in New York City with a Bachelors degree in Physician Assistant studies and has acquired a Masters in Public Health. In 2009 Karen moved to North Carolina and immediately started working in the field of psychiatry. Karen is enthusiastic about working in this rewarding field because providing quality patient care is her number one priority.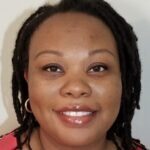 Timnecia Richardson, MSN, FNP-BC
Timnecia is a board-certified family nurse practitioner. She received a Bachelor of Science in Therapeutic Recreation from East Carolina University. She went on to receive an Associate Degree in Nursing from Nash Community College. She furthered her nursing education by receiving her Bachelor of Science in Nursing from Winston Salem State University. Timnecia graduated from South University with a Master of Nursing Science specializing as a Family Nurse Practitioner. She has worked in psychiatry for over 10 years.
Timnecia has two beautiful and exuberant children. She enjoys cooking, shopping, traveling, music of all kinds, and spending time with family and friends.
Timnecia is excited to be a part of the SHAE Partners team. She believes in order to provide personalized care there must be a level of trust and understanding between the provider and the patient. Only then, is it possible to provide personalized care that meets the goals and needs of all that are involved.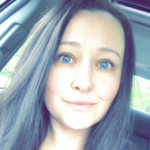 Brandy Wilson, LCSW
Brandy Wilson, LCSW, received her Bachelor's in Psychology from Mars Hill College, her Master's of Recreation Therapy from University of Tennessee at Knoxville and her Master's in Social Work from the University of North Carolina at Chapel Hill.  Over her 16 year career, Brandy has worked with a diverse population of children, young adults, adults and the geriatric population.  Early in her career, Brandy worked with children and adults with developmental disabilities thru the Autism Society of NC, Breakthrough of Knoxville and Orange Grove Center in Chattanooga, TN.  Brandy moved back to NC in 2010 and helped start up a Psychiatric Residential Treatment Facility for children, ages 6-12 with complex trauma. After furthering her education, Brandy worked at a private psychiatric hospital doing intake assessments and crisis calls.  Brandy also has experience doing outpatient therapy with children focusing on helping children and families with chronic health conditions navigate through their diagnoses and lifestyle changes. 
Shaniqua Wood, LCSW
Shaniqua Wood is a licensed clinical social worker in North Carolina. She received her Bachelor's Degree in Family Studies at East Carolina University in 2014. She participated in the Joint Master of Social Work program at North Carolina Agricultural & Technical State University and The University of North Carolina at Greensboro and graduated in 2016. She has experience working with a diverse population including, children, young adults, adults and the geriatric population. Additionally, she has experience working with veterans at the Department of Veterans Affairs providing services including facilitating substance use and depression groups, completing substance use intake assessments and providing individual therapy. She has extensive experience providing crisis intervention services in settings such as the emergency department in the hospital, an acute psychiatric hospital, and an outpatient behavioral health agency. Her most recent experience has been providing therapeutic services at an acute psychiatric hospital on a dual diagnosis unit. Shaniqua is passionate about providing therapy to individuals/families/couples to enhance their quality of life and to meet their goals. It is important for her to have a strong therapeutic rapport with her clientele and her clients are comfortable with confiding in her.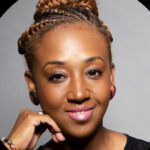 Serene Mercer, Executive Assistant
Serene joined SHAE Partners in February 2018. She has a Bachelor's degree in Human Resource Management from Strayer University. She is also set to start working on her Master's in Healthcare Administration in the Fall 2020 at the University of North Carolina-Pembroke. Serene has worked in customer service and the medical field for over a decade combined before joining SHAE. In her spare time, Serene enjoys spending time with her husband & children, watching movies and catching up with friends.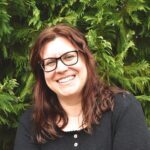 Gina Binversie, Medical Scribe
Gina graduated from University of Wisconsin Madison with a BA in Psychology.  Her most recent job was a medical scribe at an Ophthalmology office, and before that was a mental health case worker both community based and in long term care facilities for over 10 years. Gina has one daughter and enjoys photography, spending time with family and being outdoors.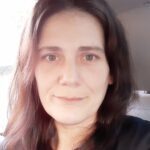 Holly Chappelow, Medical Scribe
Holly is a medical scribe for SHAE Partners. Prior to joining SHAE Holly spent the last few years working as a medical scribe in ophthalmology and over a decade in Long term care. In her free time Holly enjoys spending time with her family, baking, being outdoors, and reading. 
Haley Dunlap, Medical Scribe
Haley joined SHAE Partners in November 2018 as a medical scribe. She grew up in Kansas before relocating to TN and then NC. She is a licensed phlebotomist as of May 2020. She has worked in the customer service/healthcare field for eight years combined before joining SHAE starting out as a dietary aide in a retirement home before getting her CNA. In her spare time, she enjoys playing with her two children, listening to music, and watching movies.
Drew Evans, Medical Scribe
Drew is a medical scribe for SHAE Partners. She completed her Bachelor's degree in Public Health from Elon University in January of 2021. In her free time, Drew enjoys walking her dog, traveling, and spending time with her friends and loved ones.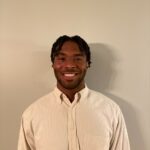 Isaiah Laster, Medical Scribe
Isaiah is a medical scribe for SHAE Partners. He completed his Bachelor's degree in Kinesiology from The College of William and Mary. In Isaiah's free time, he enjoys playing football and spending time with family and friends.
Nicole Nielson, Medical Scribe
Nicole has been a medical scribe with SHAE Partners since February of 2020. She has almost 15 years of experience in medical administration. In her spare time, she enjoys reading, binge-watching shows, volunteering at her church, and hanging out with her husband, four teenage boys, and two dogs.
Hannah Stallings, Medical Scribe
Hannah is a life long resident of Hickory, NC and has been working as a Medical Scribe with SHAE since December 2021. She has a combined time of working in the medical field for over the past decade. After initially working as a CNA 2 in a nursing home setting, she then went on to work as a Medical Assistant for the past 5 years specializing in Behavioral Health and addiction. She is currently attending night classes at Catawba Valley Community College to obtain her dental hygiene degree. In her free time she enjoys spending quality time with her husband and two children, going to antique stores and estate sales and also spending her day in the Blue Ridge mountains.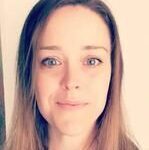 Amanda Surles- Practice Administrator
Amanda completed her Bachelor's degree in Communications at the University of Arizona in 2004. After graduating, Amanda worked in strategic planning for a large telecommunications company in California, until moving back to North Carolina in 2010. Since being back in the North Carolina area, Amanda has worked in the medical field for the past ten years. In her spare time, Amanda enjoys being outdoors and spending time with her husband, two sons,  family and friends.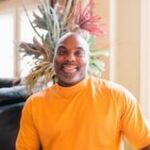 Terrence Laster, CLU, CFP
Terrence is the Business Development Partner for SHAE Partners. He is responsible for fiscal management and planning, internal controls, and long range planning. Terrence graduated with a BA in Economics from Duke University. Prior to joining SHAE Partners, Terrence spent many years in the financial services industry. In his free time, Terrence enjoys spending time with his gorgeous wife and two sons.